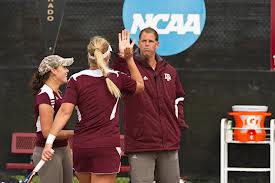 TheTennisOrganizer: College Edition & School Edition

Both tennis scorebooks are 88-page, 8.5″x11″, spiral bound books with features for individual player scoring in a team setting. Coaches, parents or teammates act as scorekeepers to record matches point-by-point. Coaches can then analyze this data to instruct players in improving their tennis skills.

These books are customized specifically for the team player – each section helps to organize players in every aspect of tournament planning & competition.

NCAA regulations prohibit the courtside use of electronic scoring devices to coach players – there are no restrictions on using  TheTennisOrganizer scorebooks.  A Division I coach, using the scorebooks at Nationals the past two years, states they were "a tremendously valuable resource" in coaching his players during the competition!

 Post match video analysis by players and coaches has also become an important use of the tennis score book. Players charting their own video is an eye opening experience!

 Universities and schools are using TheTennisOrganizer scorebooks, with their logos on the customized covers, for their summer camp participants and coaches – a great teaching & advertising tool.
(Click the blue titles below to see snapshots of each TTO page.)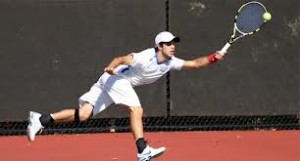 Tournament Planner: with calendar & training diary.

Scouting Report: opponent index with scouting notes.

Tennis Scorebook: 60 sets of scoring & statistics – up to 720 games.
Tennis is unique because individual competition determines the team result. TheTennisOrganizer.com products are designed to elevate individual match play and therefore contribute to even greater team success!

Individual Player Improvement = Improved Team Success !!

__________________________________________________

Custom logo covers can be published with a minimum order of 20+ books – simply email the artwork of your choice.    ($2.00 ea. book)
__________________________________________________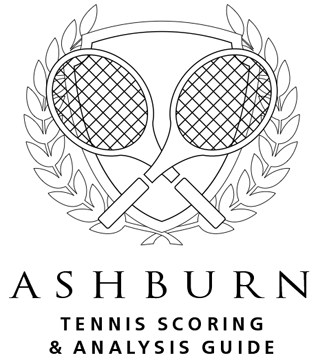 Copyright © 2010-2018 by Donald G. Ashburn, Jr.
All rights reserved
No part of this book or website may be reproduced or translated in any form or by any means, electronic or mechanical, including scanning, photocopying, recording, or any other information retrieval or imaging system, without the express written permission of the author. The only exception approved is for the specific use of brief excerpts in a critical review.