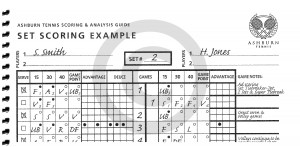 TheTennisOrganizer.com contains 60 set scoring pages to chart up to 720 games point-by-point! Each score sheet section records the final shot that determines how each point in a game is won or lost.

Short acronyms of single or multiple letters describe the type and success of each shot.  This data is recorded in an intuitive & powerful new tennis scoring system – the real core of TheTennisOrganizer.com. Basic shot abbreviations are summarized in the Points Key & Statistics box and a fully completed Set Scoring Example page is also included.
(Click the blue titles above & below to see snapshots of each TTO page.)

Here are some suggested abbreviations for forehands:
F            Forehand Winner
FC         FH Crosscourt
FA         FH Approach
FR         FH Return
FN         FH Netted
FRL       FH Return Long
UF         Unforced Error FH

Or you can be very detailed with something like…
UFCW   Unforced Error FH Crosscourt Wide
These acronyms can be simple or detailed and easily modified for any stroke – forehand, backhand, serve, volley, return, etc.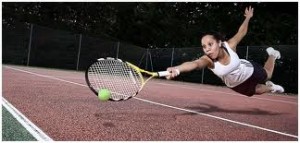 Deuce, advantage, and tiebreak points
are registered by marking the numbered box corresponding to the point played. Draw a dot in the upper right hand corner of these smaller boxes to indicate a second serve.

Tip:
To track the sequencing of points
,
write the number corresponding to each shot in the lower right corner of that scorebox
.

Simply tally each scoring item in the Points Key & Statistics box for post match review & analysis.
The information gathered will provide valuable insight into your player's performance –

and

that of their opponent as well.
__________________________________________________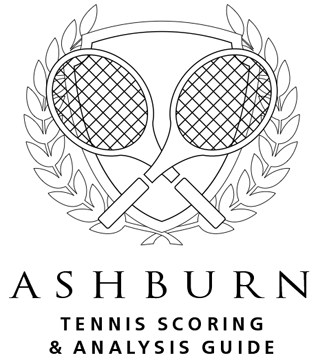 Copyright © 2010-2017 by Donald G. Ashburn, Jr.
All rights reserved
No part of this book or website may be reproduced or translated in any form or by any means, electronic or mechanical, including scanning, photocopying, recording, or any other information retrieval or imaging system, without the express written permission of the author. The only exception approved is for the specific use of brief excerpts in a critical review.